Jack Powers in Fairfield (CT) Citizen
Details

Category: News
Published: Friday, 18 January 2019 01:52
Written by Super User
Hits: 1056
Fairfield author publishes first poetry collection
Published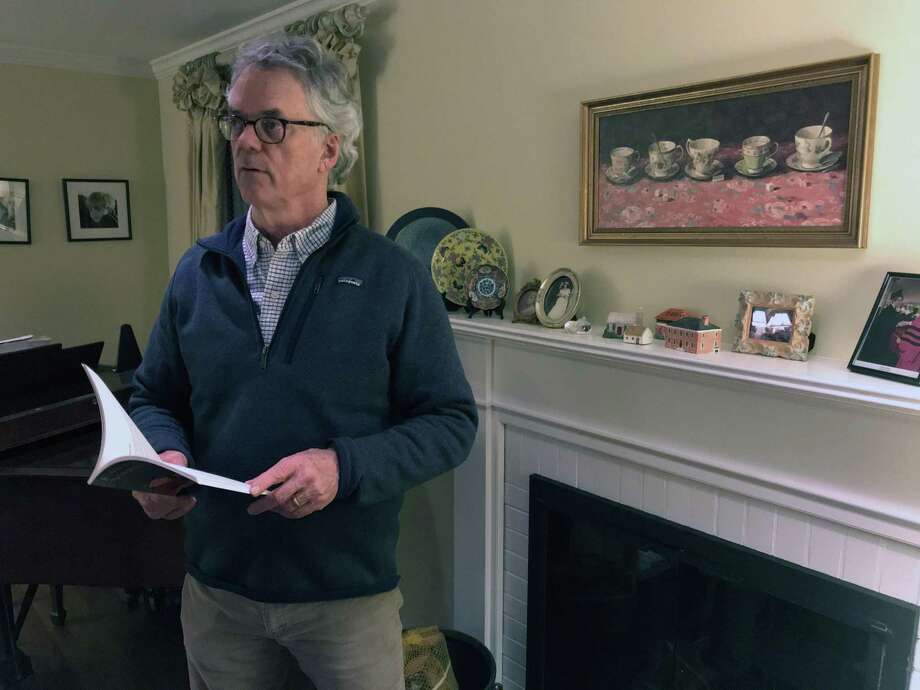 FAIRFIELD — Jack Powers has published many individual poems throughout the years, earning accolades like the Connecticut River Review Poetry Contests in 2012 and 2015.
But at the end of last year, he published his first collection of poems in his book "Everybody's Vaguely Familiar."
 "I kind of write about what's going around in my life," Powers said. "These are poems about my parents as they were getting older, about my kids, about memories of growing up."
 For Powers, 63, poems have always held a unique charm.
A little over 10 years ago, Powers was one of the two winners of the Poet of the Year award by the New England Association of Teachers of English — the first time in the contest's nearly 30-year history that two winners were named.
 The first draft of "Everybody's Vaguely Familiar" spans back to 2011, though Powers admits most of it has been replaced with new ideas and poems.
More Information
Jack Powers will present his book Everybody's Vaguely Familiar on the second floor of Fairfield U. bookstore located at 1499 Post Road on Jan. 27 at 3 p.m.
"Poems are lessons on language techniques, and I use it to teach kids how to use metaphors by analyzing them and also writing some of our own," Powers said. "I've taken a lot of classes over the years and am always reading poems."
Jennifer Franklin, a teacher at the Hudson Valley Writers Center, taught the course "The Year of the Book," one that helped Powers revise his poem collection.
"Jack Powers is a fine poet who understands the crux of our human condition and portrays it with empathy but without sentimentality," Franklin said. "The genius of Powers' work is that he is able to show us the moments of our lives that truly matter."
 Powers has been a special education, math and English teacher at Joel Barlow High School in Redding for the past 38 years, a career that has let him express his interest in writing to others.
"It's a great place to work, I get lucky I teach at a great school and am encouraged to do a lot of things," said Powers, who has also been the co-director of the writing center at the school. "I teach a writing course and a poetry unit and weave it into my English classes."
Originally from Greenwich, the writer has lived in Fairfield since 1993. He is currently working on a young adult novel, one he revised last year but is hoping to submit again this year before publishing.
 The author will be reading and signing copies of his book at the Fairfield University Bookstore in downtown Fairfield on Jan. 27 at 3 p.m.
"I'm hoping that people will come and hear the reading. Poems are meant to be heard and read aloud," Powers said.
This email address is being protected from spambots. You need JavaScript enabled to view it.
https://www.fairfieldcitizenonline.com/news/article/Fairfield-author-publishes-first-poetry-collection-13542176.php#photo-16786894